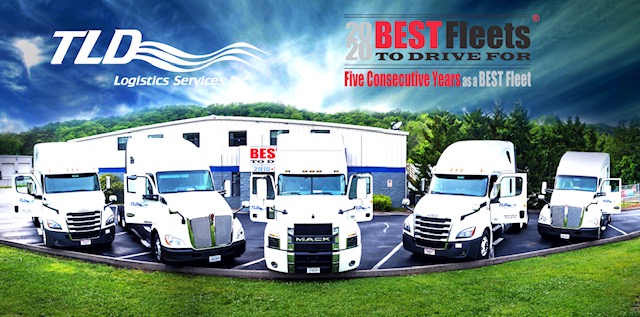 UPDATED
By Al Muskewitz

The senior management team at TLD Logistics Services huddled over the laptop in president Jim Peters' office early Thursday morning tapping the refresh button every couple seconds before the appointed hour. Everyone wanted to be first to see the news.

Suddenly, the announcement flashed on the screen. Peters and general manager Chris Stephens sprang from their seats and high-fived. Peters then flipped on the intercom system and announced what everyone had been waiting for and you could hear applause ringing from every corner of the complex.
TLD Logistics Services had been named a Best Fleets to Drive for in North America for the fifth year in a row.
"It's a great day at TLD; we are so proud of five years in a row Best Fleets to Drive For," Peters told Wright Media. "I think it really speaks a whole lot about our team and how hard everybody works to try to make this a good place to work for the drivers."
The Knoxville, Tenn.-based carrier, a wholly owned subsidiary of Toyota Tsusho, is one of two carries on this year's top 20 list to be a Best Fleet five years in a row. Two overall Best Fleet winners, in large and small fleet categories, will be announced during the Truckload Carriers Association's annual convention March 1-3 at the Gaylord Palms Resort in Kissimmee, Fla.
To be considered for the Best Fleets program, companies operating 10 or more trucks had to receive a nomination from one of their company drivers or owner operators. The fleets were then evaluated using a scoring matrix covering a variety of categories, including total compensation, health benefits, performance management, professional development, and career path/advancement opportunities. Driver surveys and interviews with 20 percent of the fleet also were conducted to collect input.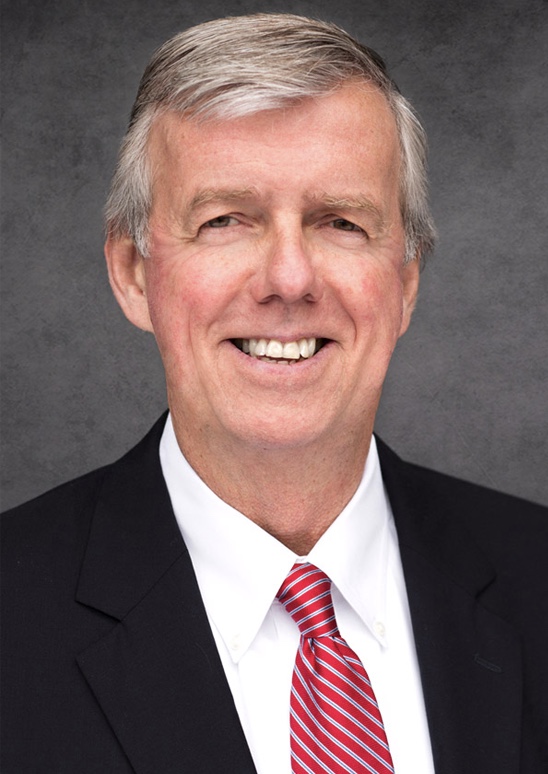 "It's very important to share that this is a team award; everybody rolling in the same direction," Peters said. "It requires our people on the front line treat the drivers with respect and understand their needs and be able to work with them because those are the people who are really getting the job done.
"You can't run a trucking company without drivers. We are fortunate enough to have a great group of drivers who are very good about telling us what they're looking for and, obviously, I think we respond to that. It's a total team effort. Everybody here has to be rolling at the same direction and I think we have probably done a pretty good job of building a culture where the driver's first."
More than 110 companies from 33 states and three Canadian provinces were nominated in this year's Best Fleets program, but it's a tough club to break into. Eleven of the top 20 fleets have been on the list for five years or more.
Peters agreed the legacy is becoming increasingly harder to sustain the longer it extends, but it's also the carrot that keeps TLD so diligent. There's continual pressure to maintain the standard – people are now starting to ask when they'll win the overall prize – and more carriers are doing more to enhance their positions. Five other carriers were named Fleets to Watch on this year's list and you know they're planning to up their game to break into the top 20 next year.
Since first entering the survey five years ago TLD has consistently been cited by the survey managers and interviewers for the completeness of its Best Fleets application.
Mark Murrell, president of CarriersEdge, one of the survey's two underwriters, cited TLD's "strong set of driver programs, high satisfaction and good numbers in safety and turnover" for its consistent showings in the top 20. He called its questionnaire "immaculate," adding the company is "well coordinated" for the interview process.
"That may seem minor and inconsequential, but we learned a long time ago that we can tell a lot about the company just by watching how they approach the evaluation process," Murrell said. "Being organized, having accurate numbers, ensuring that all the multi-part questions are answered completely, and several other related elements give us a good sense of how much the company has its act together."
He also said Peters' leadership style and involvement in the program "plays into" the equation as well.
Peters believes the introduction of two new programs within the company may have played a big role in keeping it among the finalists this year.
TLD recently introduced an Ambassador program to help mitigate driver turnover designating drivers to serve as liaisons between drivers, operations and customers. It also held a drivers' summit in early 2019 in which five drivers of varying experience levels came to headquarters to identify top driver-centric issues. From a list of about 20 items, the group ultimately focused on easing back-haul delays and carving out a compensation package based on the demands of certain jobs.
The ideas that just missed on being considered will be the starting point for next year's summit.
"It shows me that I'm working for a company that really cares about the force that basically drives the company," TLD driver ambassador Kevin Freeman said. "I think this year will make 20 years I've been in the trucking industry and I can honestly say that this company shows their appreciation more than any company I've ever worked for — and I've worked for quite a few.  Finally, I have one of those jobs where I'm not even thinking about my next move."
Here is the Top 20 list of 2020 winners: America's Service Line (Green Bay, Wis.); American Central Transport (Kansas City); Bison Transport (Winnipeg, Man.); Boyle Transportation (Billerica, Mass.); Central Oregon Trucking (Redmond, Ore.); Challenger Motor Freight (Cambridge, Ont.); Fortigo Freight Services (Etobicoke, Ont.); Fremont Contract Carriers (Fremont, Neb.); FTC Transportation (Oklahoma City); Garner Trucking (Findlay, Ohio); Grand Island Express (Grand Island, Neb.);
Halvor Lines (Superior, Wis.); Load One Transportation & Logistics (Taylor, Mich.); Motor Carrier Service (Northwood, Ohio); Nussbaum Transportation Services (Hudson, Ill.); Prime Inc. (Springfield, Mo.); Thomas Keller Trucking (Defiance, Ohio); TLD Logistics (Knoxville, Tenn.); Transpro Freight Systems (Milton, Ont.); Wellington Motor Freight (Aberfoyle, Ont.).
In addition to the Top 20, five honorable mentions were named as Fleets to Watch: Averitt Express (Cookeville, Tenn.); Brenny Specialized, Inc. (Saint Joseph, Minn.); Leonard's Express (Farmington, N.Y.); Melton Truck Lines (Tulsa, Okla); and Wilson Logistics (Springfield, Mo.). Melton also is a Hiremaster client.