Grandson of TLD driver heading to University of Mississippi to study psychology

By Al Muskewitz
Wright Media Editor-in-Chief

Austin Garrett is about to start the second phase of his college education and TLD Logistics is helping to make the road easier.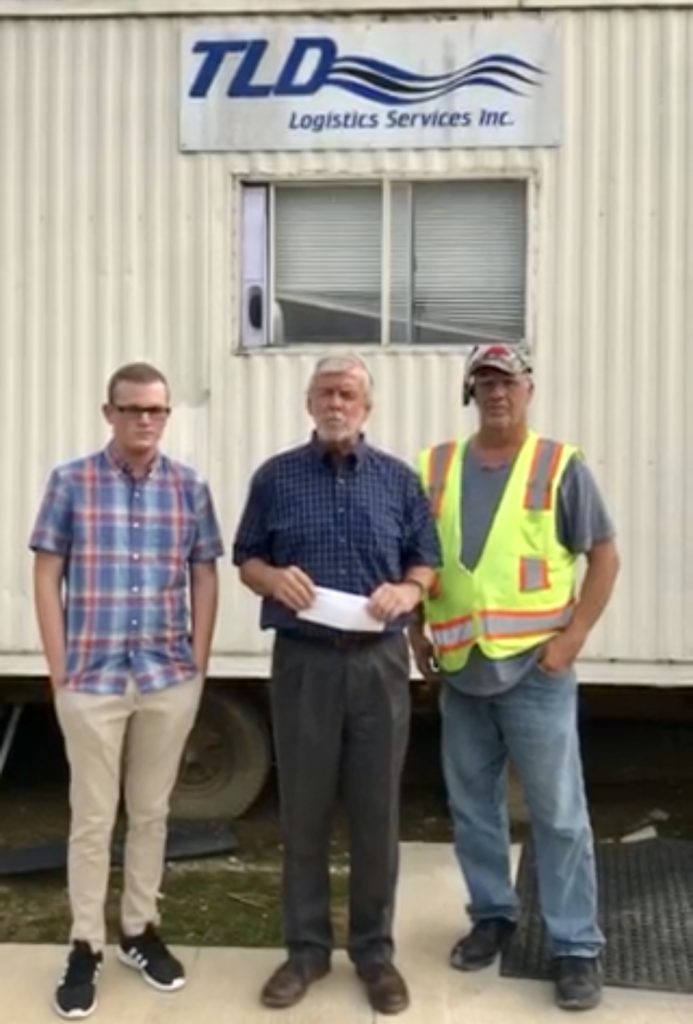 Garrett is the first recipient of the TLD Driver Memorial Scholarship, a $3,000 grant awarded to a current, regular part- or full-time employee (or relative) currently enrolled in a post-secondary educational program.
Garrett will be entering his first semester at the University of Mississippi in a few weeks majoring in Psychology after earning his associate's degree with a Vice President's List grade point average at Northeast Mississippi Community College near his Baldwyn, Miss., home.
His grandfather, Henry Hall, has been an employee driver and "rock solid performer" for TLD since the carrier started operations at the Auto Parts Manufacturing of Mississippi plant in Guntown in 2010. He was instrumental in training other drivers in proper procedures for the exacting schedule of the shuttle run between the supplier and Toyota, of which TLD is an independent subsidiary.
The idea of awarding a scholarship arose from TLD's management team exploring the qualities and incentives offered by the other companies that have joined them among the Best Fleets to Drive For. TLD has earned that distinction four years running.
"We really wanted to do something that acknowledged the families of, particularly, the driving work force of TLD and give them an opportunity and support them and their efforts to try and pursue higher education," TLD president Jim Peters said. We haven't put a scholarship program in place and we felt like that was something we needed to add.
"We're constantly trying to look for what can we do that sets us apart … and we felt like an academic scholarship was definitely an area we wanted to pursue. I'm very proud we decided to go forward with this. I think it's our first step to building something where we are going to continue to provide support back to the folks who work for TLD."
The scholarship, to be renamed the John Wiegand Memorial Scholarship in honor of TLD's longtime safety manager who died suddenly this past weekend, awards the recipient $1,500 per semester, payable to the school enrolled. The recipient must show proof of a 2.5 minimum GPA and maintain good academic standing throughout the duration of the school year to receive the balance of the award.
Peters said the selection committee received "a lot of very good applicants" for the inaugural scholarship. He hopes as word of the scholarship's success spreads throughout the workforce the company will be able to reward multiple winners in coming years.
On the day he was announced as the inaugural winner Garrett was called to the TLD office at APMM under the guise of participating in a final interview in the selection process. He arrived with several hand-written letters of recommendation in hand ready to field questions. It was only after he arrived at the facility was he let in on the ruse and presented the scholarship certificate by Peters.
"I was very impressed with him," the TLD president said. "He was a very excited, very humble, grateful kid. He's very proud of his grandfather and his grandfather's work ethic. He shook my hand and said 'I can't tell you how happy this makes me.' I will tell you, it made my day."